CHRISTMAS GIFT LIST 2018
I hope everyone had a great Thanksgiving.
Now everyone's focus tends to turn toward Christmas.  Each year I try to make a post with some ideas for Christmas gifts for the kids.  I'll put a link to our previous year's lists at the end of this post.  All of the except a few are from Lakeshore Learning.  I've also done a post specifically about a few items we love from this store (located at Johnson Drive and I35.)
I remember as a parent of young children I wanted to find toys that could be used in a variety of ways and that would hold my kids' interest for quite a while.  We have found the following toys to be just that!  Hopefully this will give you a few ideas you hadn't thought of before.  Happy Shopping!
TODDLERS
This is a fun one with easy to handle pieces.  It's a great way to introduce color and size to young kids.  The sorting cards are heavy and sort of "laminated."  They hold up well to young kids' play.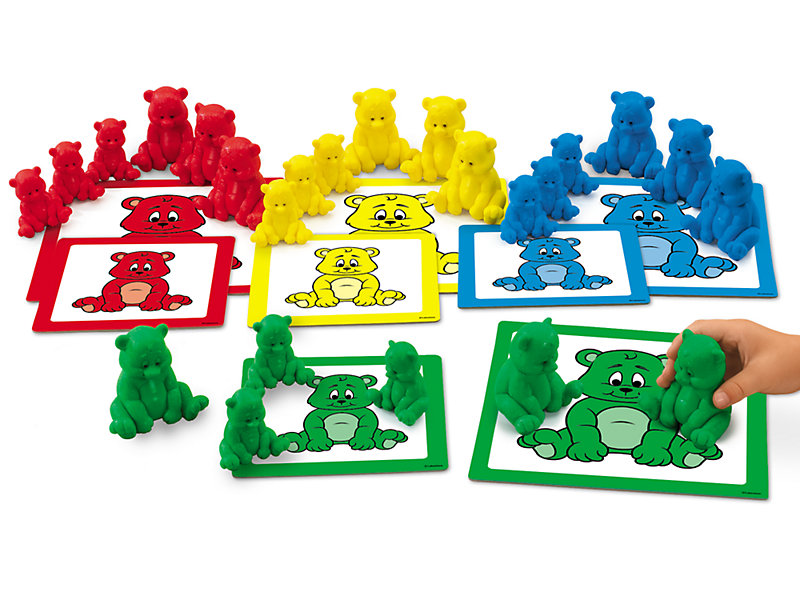 All About Me Personalized Photo Book
Children LOVE books about themselves.  If you don't have a book like this that you can personalize for your toddler I would put this one high on your list.
Young children LOVE to put things into and out of a box.  These soft toys are easy to manipulate (and clean.)  As kids age you could even use these to play the what's missing game.  For that you line up three toys and have them close their eyes while you take one away.  They try to guess what is missing.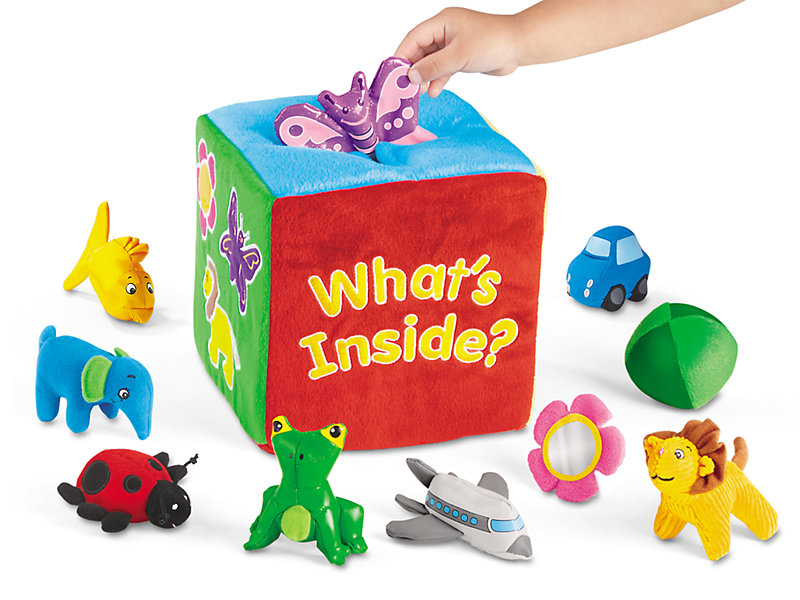 PRESCHOOLERS
You find these kind of play mats at various places.  Some children love them.  It's sometimes hard to predict which ones will be drawn to them.  Typically those that love to play in structured ways enjoy it.  If your child like to be more creative and design his or her own play I think this might be too confining to their play.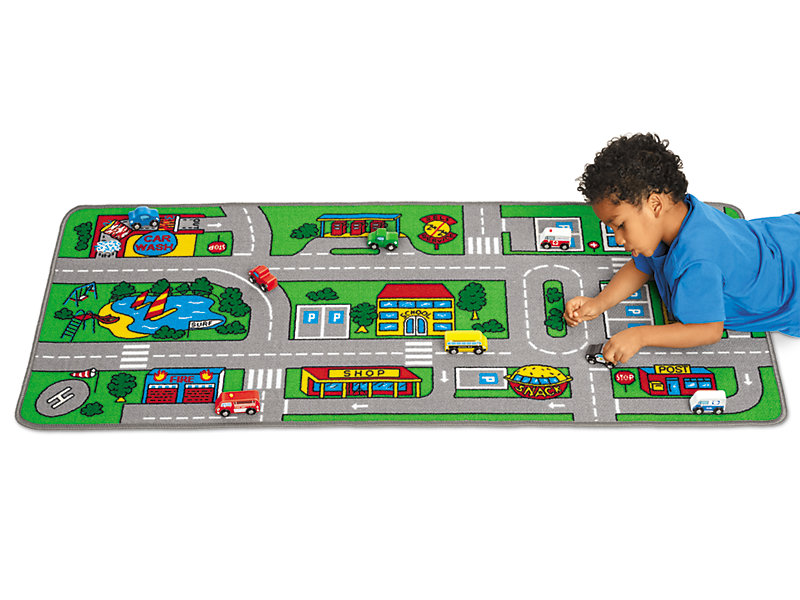 Float and Play Alphabet Bubbles
We don't have these at preschool.  In fact, I have never seen these before but they are on my "to purchase list."  At home these would be fun in the bathtub but I can also see them used often in a tub of water or even sand.
Size and Color Teddy Bear Sorters
These are similar to the large counters above but older kids like playing with the smaller items.  These can be used in a variety of ways.  We have even made wood block houses for them to live in.  They have other small counters as well but I do like the size variation in these.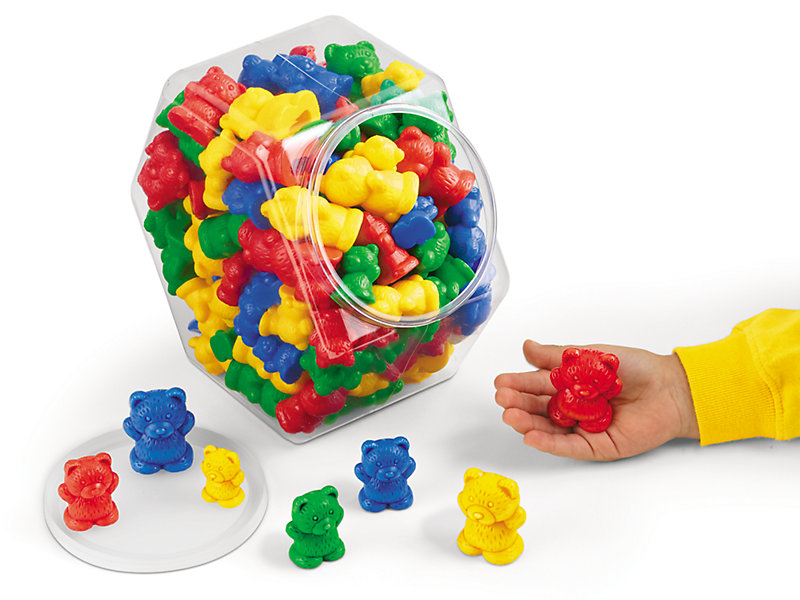 We don't have this specific set but we have something very similar.  As children grow developmentally you will see them begin to make plans and enjoy playing with this more independently.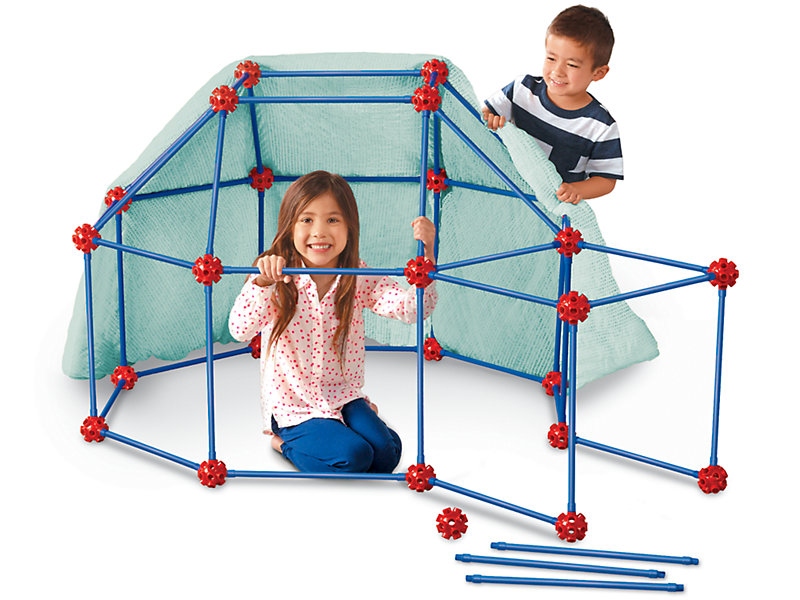 Mold and Play Sensory Sand Set
We LOVE Kinetic sand.  It is very moldable and it feels so good.  Often play with this type of material with have a natural calming effect.  Don't worry, it sweeps up easily.  Hint: my daughter sweeps the floor well before the kids begin this play and then anything she sweeps up after play is generally clean enough to toss back into the kit.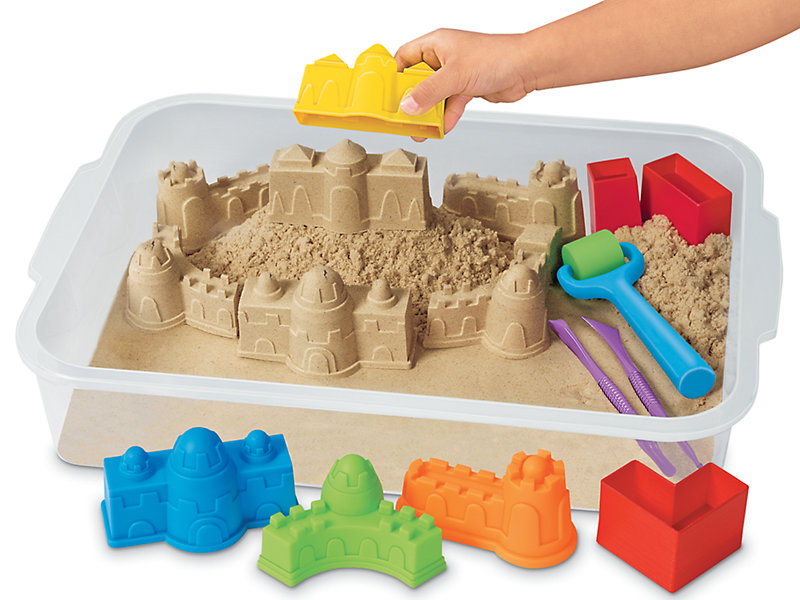 You may have noticed we use trays under all of our kids art activities.  It's a great way to keep small pieces contained and the mess easily cleaned.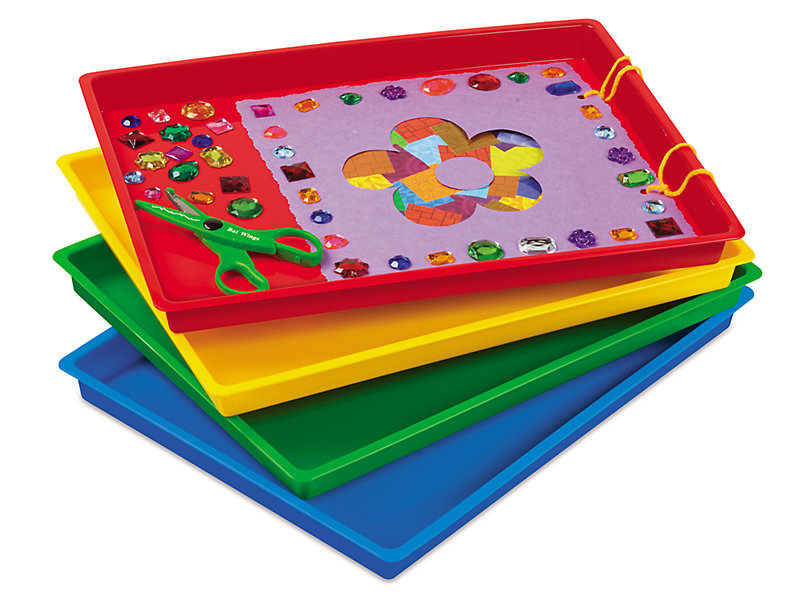 This one does need adult assistance but it's worth it!  I got my grand kids one of these and every time we get it out even the adults want a turn to create.  I purchased a small set of washable tempera paint that we use to refill the squirters (I water it down just a tiny bit.)  Be sure to mark one of each of the different shaped papers as "template."  I just cut other paper to the size for additional spin fun.
Learning Resources Jumbo Dinosaurs
These are from Amazon.  We have large dinosaurs on the playground and they are used a lot!  For those that love dinosaurs, the big ones are very appealing.
As I was putting all these in the post I remembered that a school or office kit were some of my kids' favorite gifts.  I guess I know what my next blog post will be about.
Here are links to some of our previous posts with toy gift suggestions.
My Christmas List – Batteries not Included
Furby, the Perfect Christmas Gift?
Board Games . . .Not Boring at all
The above post is specifically about Lakeshore Learning.
Happy Shopping!